Tomoe – University of Alberta Exchange Student
One of our students, Tomoe, came back from a one year study abroad program in Canada. Her English has greatly improved and we are very proud of her. Tomoe always worked very hard at studying English and we loved having her in our classes at Hands Up! I asked her to write about her experience. Please enjoy!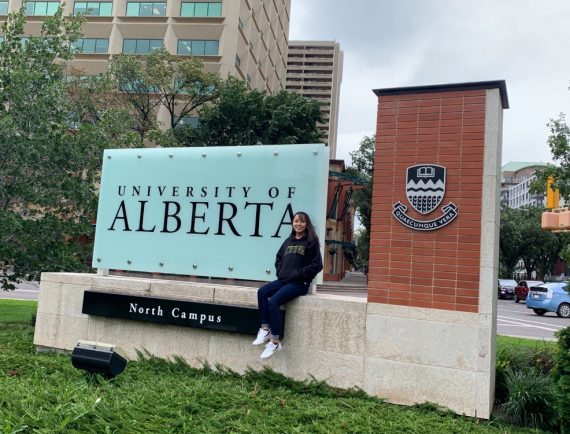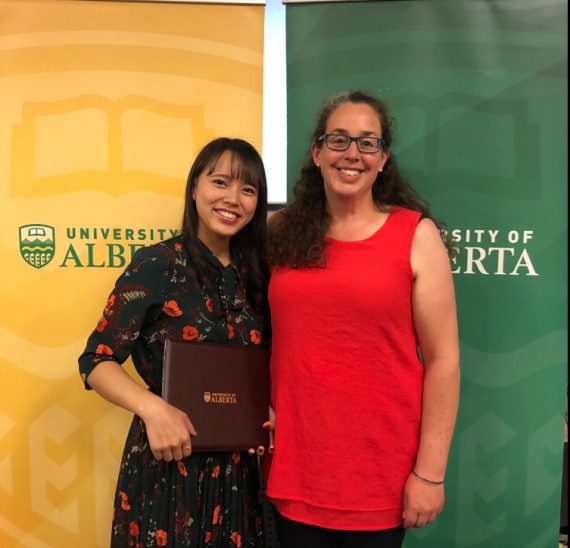 Hi! I am Tomoe. I studied at the University of Alberta in Canada for one year as an exchange student.
The reason why I chose Canada is that I was so attracted to their multi-nationalism by accepting immigration from all over the world.
In terms of studying, I went to English Language School for the first four months. Luckily, there was no Japanese student except me in my class, so it was easier to force myself in an English environment. After that, I took main courses with native students as well as international students. Compared to English school, the contents are more academic fields and the professors are likely to give the discussion topics for being able to get participation by the students.
At first, I didn't have any confidence with discussion because I have struggled with understanding even what the other students' were saying. However, as I practiced, I got to participate in it little by little and it brought me much more confidence when I speak in English.
When it comes to a pastime, I tried to hang out with the friends who speak English fluently. Above all, I enjoyed to drink bubble tea, go to karaoke, and eat instagrammable foods with my awesome friends from around the world. I strongly believe that enjoying to study is the most efficient way of learning the language. If you have a good time, you can learn useful phrase unconsciously even if you don't know how to spell them. This is how I improved my English skills, especially speaking.
Lastly, if you have any interest in studying abroad, I highly recommend you go abroad since you can experience great things that you've never done before.